Choreographic Compilations,
December 2022, Vilnius
Choreographic Compilations
Vilnius Academy of Arts, Doctoral School, 8-11 December 2022
Andreas Hannes
(choreographer-curator, NL) and
Miki Ambrózy
(artistic researcher-filmmaker, LT) inititated a method lab. In this experiment, we were joined by Rasa Jančiauskaitė, Ieva Baltrėnaitė and Simona Rukuižaitė, artistic rearchers based in Vilnius.
This laboratory is a non-hierarchical intervention, where the starting point is an intention to explore the boundaries of different disciplines and artistic research projects. We used the highly acclaimed score created by the Choreo-Graphic Figures project
1
as our starting point to refine the idea of a
choreographic compilation
.
A compilation is a blend of thoughts and experiments that could generate openings, gaps and discontinuities in our established way of working. A choreographic compilation attunes to the physical and embodied parts of a practice.
How do our bodies get involved in our artistic (research) practices? How to attend to and make visible the thinking-through-making? How to identify, mark, and possibly name processes of emergence? What would the intersections of our practices feel, look, move, sound, speak like?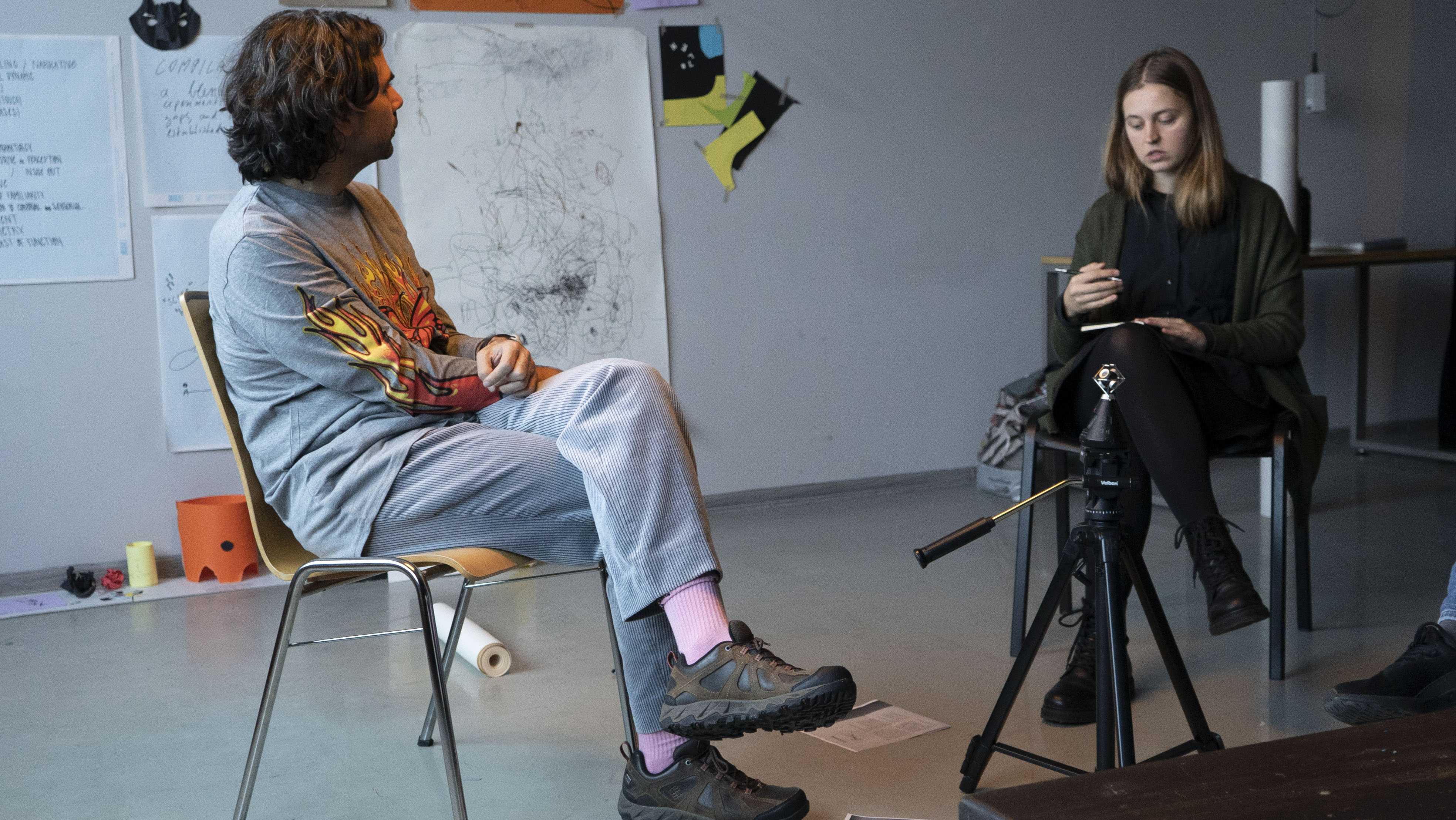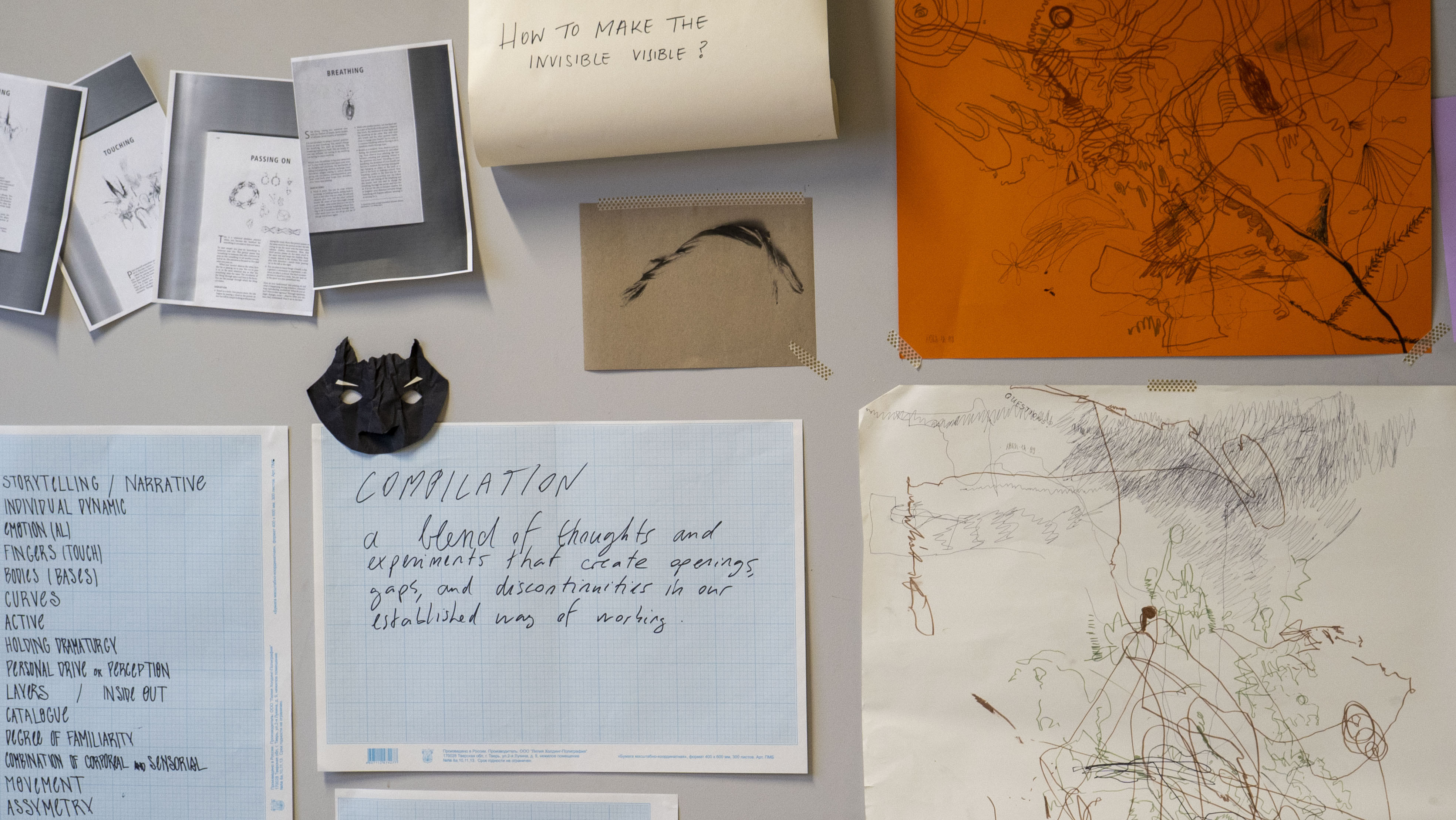 Background

Our starting point is a recent collaboration where the collision of choreography and cinema left us puzzled. How to find our way when two (or more) techniques, tactics, technologies collide, without being drawn into the conventions of a single disciplinary code? In this first edition of the method lab, we're hoping to create a foundation for tracing frontiers, which we are motivated to cross at a future time. The ultimate aim is to become able to articulate an expanded practice between different fields. Turning collision into generative way-finding.
1
Choreo-Graphic Figures
. Emma Cocker, Nikolaus Gansterer, Mariella Greil, Simona Koch, 'Choreo-graphic Figures: Scoring Aesthetic Encounters'