---
Reflection on travel by airplane. Being in two places at the same time. Summer with Cretans and an embryo. Fear of story.
by Miki Ambrózy
---
Sand, sea, topos

August 2016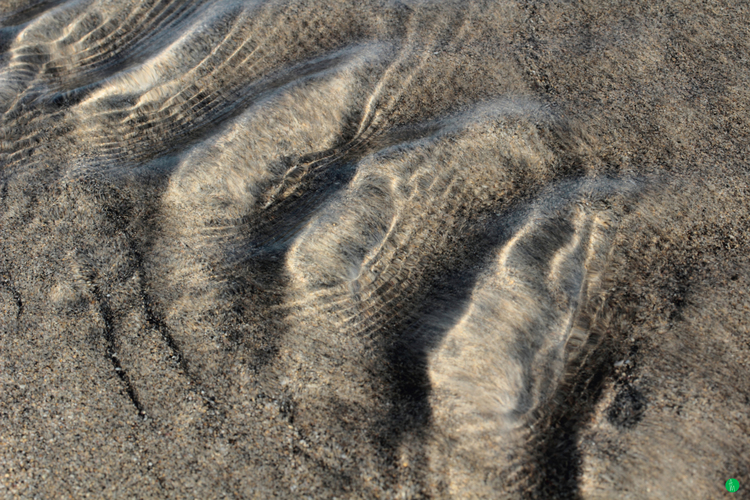 Story
To be away from one's work space for extended periods of time can be a rare gift. Assuming that there is a single place at all where one creates work. If we believe what brain researchers from San Diego, California, tell us, then focused and diffused modes of working need to be in equilibrium.
Incubating ideas is actual work. On another level and at an unpredictable pace. Which makes it all the more exciting.
The American film noir director Alexander Mackendrick was largely of the same opinion. Perhaps not incidentally, after working for a long time in the studio system, he embarked on a beautifully diligent career as an educator - and he preserved a deep mistrust for students who wanted to go experimental on the narrative, before actually being able to create and resolve a "traditional" narrative film.
I have wrestled with narrative for a while. It's been out of ignorance, perhaps out of self-image as well. But I must admit it may have been rooted deeper, in a fear of a more existential kind.
It was my wise friend, the writer Julian Hoffman, who said to me after reading some of my screenplay work:
"You seem to have a fear of story."
Sometimes a sincere observation from a friend can reach deep. Yes. Stories have been all over and through me. Hung from the saddest of all Christmas trees, oozing out of our coat of arms that my uncle pinched from my grandfather's flat, hidden under the surface of selfish family talk.
Siblings, fathers, rejected children - these are the stories from which I have been running. But the circles need to be closing in order to be opening again.
Absorb
The most creatively fulfilling three hours of the last month were around the dining table with choreographer Andreas Hannes, both in our pyjamas. We were doing a morning montage session with flimsy paper prints of the images and scenes of Rites of Resistance. The result: a first draft.
I laid the papers out in front of me a few weeks later.
Now the edit has to be made, watched and absorbed.
Then left alone in a quiet corner.
Warm - not burning
A few days into August, we were trodding with my partner in Nida's grey dunes with a Sennheiser MKH40 pointed at our feet to capture the sound of footsteps on sand, warm - not burning, as the soft baltic sun glared on our skulls. It did little to light up the process of sound design for a film that has been largely mute for two years.
What will these field recordings do for the film?
I remain hopeful that there'll be a time when I know.
Boy
In the meantime, another boy has been announced to the family. Plenty of bicycles to ride.
Then there was the article in the Guardian on Abramovic not wanting kids, her three abortions, and her wish to be buried as three bodies. A beautiful statement expressed in threes - even if this connection goes unnoticed in the journalistic lingo. The often heard statement that being married and/or having children is not compatible with a life of artmaking (or rather with a career in art) seems to be rarely contested.
Stan Brakhage is among those who spoke up against it, calling it "one of the most dominant myths of this century" that an artist cannot be meaningfully married. One needs to watch some of Brakhage's work dealing with birth and death to start seeing what's possible to experience in personal cinema.
Parent
I carry with me Syliva Plath's poem collection Ariel (1963) that kicks, shoves and disperses emotions as I go through them one by one. I am drawn to this woman's dark and enlightening vision - although we are only getting acquainted slowly. I can sense the terror of being the parent - for now there's no more factual knowledge to it, besides my attraction to her work. Children must have been part of it - itseems children always become part of the whole package…
Will I ever let go of modernism's appeal? Damned fate of a romantic.
Glimmer
For a brief moment Crete, the island, has become part of it.
Roaming the stunning landscape in the smallest of cars imaginable, chartered in and out by low-fare planes. No number of salads and bowls of fresh fruit seemed to be enough, no hours of scorching sun could fully remedy the cloud-stricken existence of the Belgian winter and spring this year.
Locals repeatedly switch to English, even if I insist on addressing them in Greek. As if knowledge of Greek wouldn't count when you have a fair-skinned woman and blond boy on your side.
I shouldn't aspire to become a cultural-linguistic encounter. Just spend, swim and leave.
Apart from the thinnest slice of grilled aubergine imaginable at the local tavern, and the usual grumpiness of male staff at small family-run convenience stores, everything feels like it did six years ago when I packed up my Thessalonikian existence.
I do not know the undercurrents, but I can certainly sense they are partly dark. Dark and murky.
Yet, blessed are people with landscapes and a climate such as this one. Or cursed - because leaving seems unthinkable.